Powerful Pricing is included!
Build in the profit you need with PricePoint's built in pricing!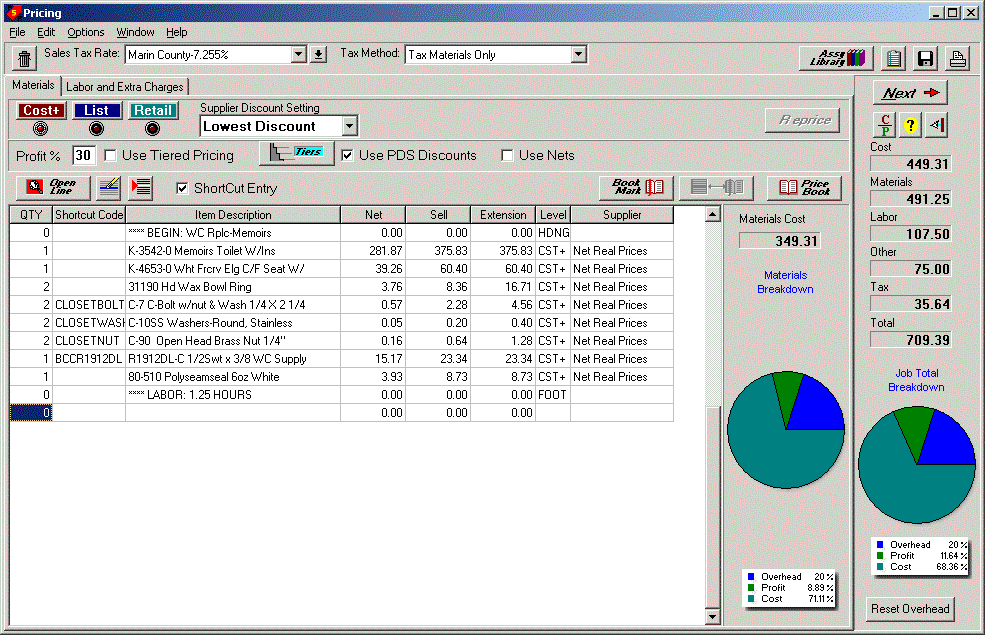 Similar to a spreadsheet (Excel and Lotus) in that you can type anything into the pricing grid and PricePoint calculates the result automatically! Change the quantity, or the net, or the sell columns - as soon as you move to the next cell, PricePoint recalculates the whole thing!
Access thousands of items for your industry!
Just a single click gives you instant access to thousands of parts. PricePoint's famous lookup interface is now easier than ever! Pictures and hints guide you through the parts selection process. Watch as a simple click adds parts to your Bill of Materials.

Plumbing & HVACR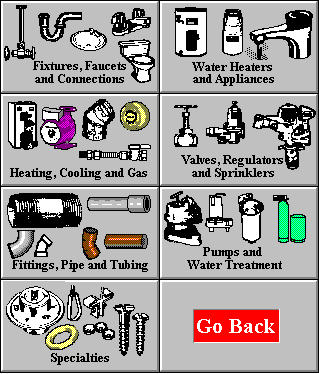 Start of a lookup by commodity for Plumbing and HVACR parts

The price book is also illustrated!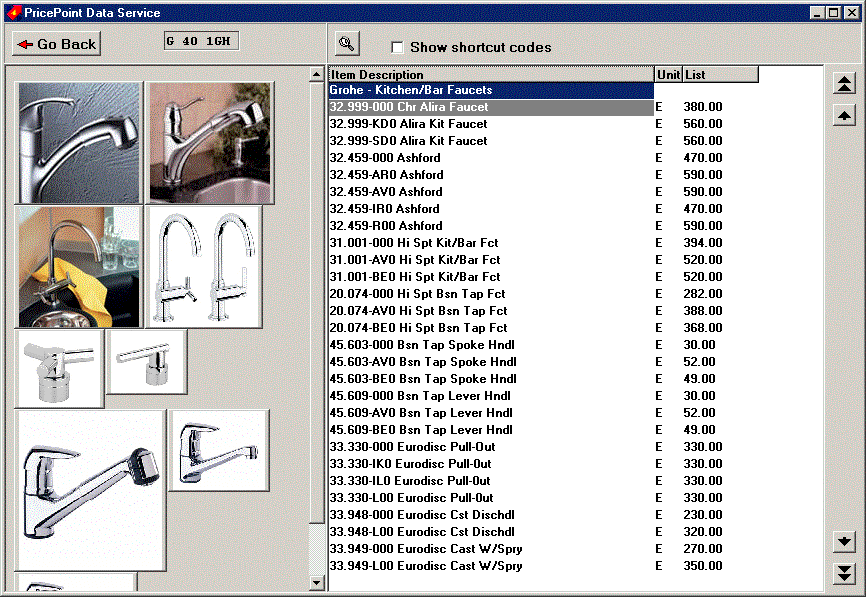 Just click on the item to include it in your bill of materials.

Plenty of Pricing Flexibility!
Cost + Profit Percentage
Tiered Pricing!
Up to 9 Tiers - sets a profit percentage linked to net price!
Manufacturer's List
Suggested Retail
Gather all of your parts, add some labor and you've created a reusable mini estimate you can use again and again. Even add Extra Charges such as a Backhoe rental or dump fee to assemblies.
Link your assemblies into your flat rate book so price changes automatically flow into sell prices!
Compare Net Prices on Screen!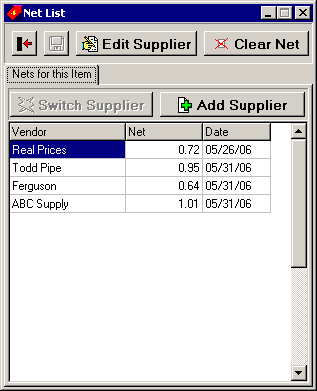 Store your own library of net prices for all your suppliers
Or Use Real Prices - national average purchase price for most of the items in our PDS database. Real Prices have been compiled from prices used by major hardware store chains and large wholesale plumbing suppliers. These cost prices will allow folks to use the built in pricing program to create estimates and invoices immediately without the need to first set up discounts from manufacturer's list pricing.

Real Prices allow PricePoint to be put to work right out of the box!
It's "Real World" pricing built in.
Gives you a quick "Guesstimate" of your cost even if you've never purchased part before!
See your Materials and Cost totaled on screen

PricePoint shows profit at a glance. You'll always know you're making a fair profit!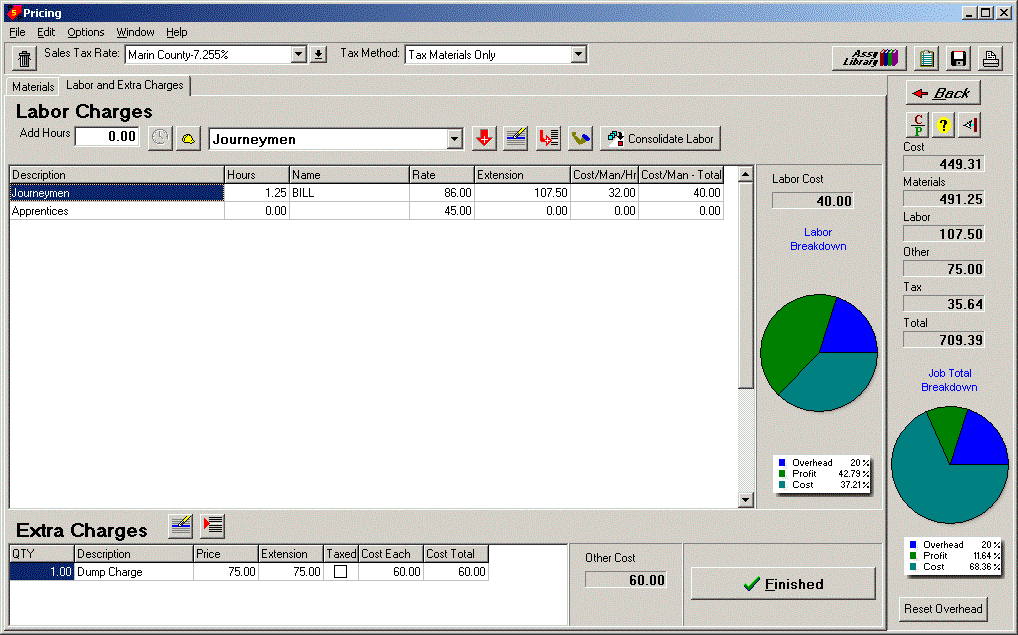 Unlimited technicians and labor rates!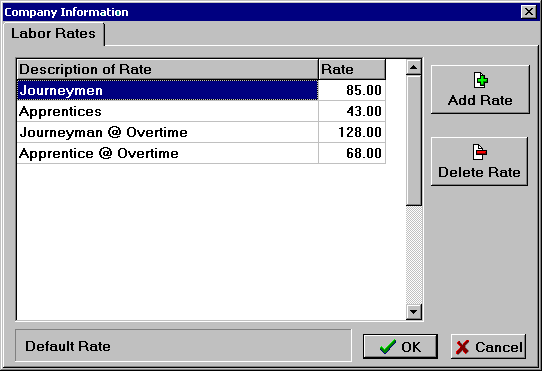 ---
Assembly Library


The Assembly Library will save you hours of time in invoicing and estimating. An Assembly is a
collection of materials and labor for a specific job or task that you commonly do in your business. Examples would be "Water Heater Replacement" "Kitchen Sink and Faucet Replacement" or "Bathroom Rough-In".
Create your own Assemblies
Create a list of fixtures and parts for your assembly in the Pricing grid.
Select the pricing level you want to use for the materials--Cost+, List
or Retail. You can use different price levels for different items in the
same assembly.
Add some labor to allow for installation.
Give your assembly a name and save it to disk
Once you've created an assembly, it can be used again and again to speed up your estimating process. When the assembly is used again, PricePoint will reprice all the items in the assembly, automatically. As long as you are enrolled in the Subscriber Service Program, you'll never have to worry about stale pricing eating into your profits again!