415-492-9211
cloversoftmail@earthlink.net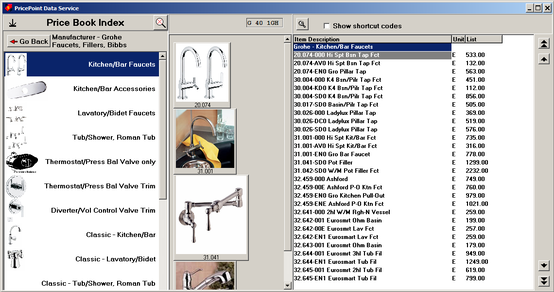 Build in the profit you need and see the results on screen as you work.
Pick plumbing and heating items
from the PDS Database of over
300,000 prices and product
descriptions…
updated monthly by
subscription!
Price book is illustrated to make selections easy!
Cost + Profit Percentage
Manufacturer's List
Suggested Retail
Tiered Pricing!
Up to 9 Tiers - sets a profit
percentage linked to
net price. Higher profit on lesser items
to grow your bottom line!
Real Prices get you started!
The national average purchase price is available for most of the items in our PDS database. Real Prices that have been compiled from prices used by major hardware store chains and large wholesale plumbing suppliers. These cost prices will allow beginners to use the built in pricing program to create estimates and invoices immediately without the need to first set up discounts from manufacturer's list pricing.
Create your own Assemblies for super fast estimates!
The Assembly Library will save you hours of time in invoicing and estimating. An Assembly is a
collection of materials, labor and other charges representing a specific job or task that you commonly do in your business. Gather all of your parts, add some labor and you've created a reusable mini estimate you can use again and again.
Examples would be "Water Heater Replacement" "Kitchen Sink and Faucet Replacement" or "Bathroom Rough-In".
Once you've created an assembly, it can be used again and again to speed up your estimating process. When the assembly is used again, PricePoint will reprice all the items in the assembly, automatically. As long as you are enrolled in the Subscriber Service Program, you'll never have to worry about stale pricing eating into your profits again!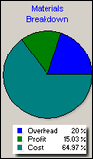 Plenty of Pricing Flexibility!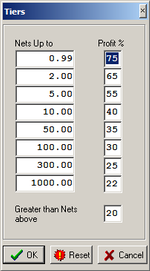 Call Now!
415-492-9211
Flat Rating